DDA Flats: extension of the last date for interest-free payment of flats to August 31
DDA (Delhi Development Authority) has announced the extension of the last date for interest-free payment of the flats allotted under the 2021 Housing Scheme to August 31.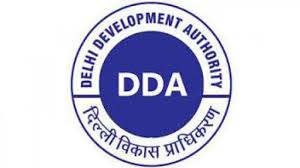 On March 10, 2021, DDA allotted 1,353 flats to people under the project of the 2021 Housing Scheme. The last date for the payment of the flats previously was June 29. However, in the wake of the second wave of the coronavirus, DDA has now extended the deadline for the payment of the flats to August 31.
The decision was much needed and came at a time when India has gone through much suffering due to the deadly virus, with over 421,117 recorded deaths across the nation. The economy saw a drastic low, and millions of jobs were lost. Thousands of people were left homeless. Keeping this in mind, the decision comes as a relief to the economically weaker sections of society.
Though the announcement has majorly relieved the economically stressed sections of the society, it is advisable to deliver the payment within the deadline. Otherwise, the benefits for the same might not be availed in the future once the deadline is crossed. The decision, however, does not apply to the flats of Dwarka Sector 16-B, according to Delhi Development Authority (DDA).
The 2021 Housing Scheme: On January 2, DDA initiated the 2021 Housing Scheme. The availability of 1,353 flats was announced under different categories in various locations. The locations included Dwarka, Rohini, Jasola, Manglapuri, and Vasant Kunj. The applications were accepted till February 16 through an online slot booking.
The flats were offered under different categories. While the most expensive ones cost a whopping amount of Rs. 2.14 crore, presented under HIG (High-Income Groups), the greater number of flats, 757 out of 1353, were put forward in MIG (Middle-Income Groups).
Previously in March 2019, DDA launched a similar Housing Scheme, presenting over 18,000 flats under the different income groups. The breakdown for the same looked something like this:
488 for HIG (High-Income Groups)
1,555 for MIG (Middle-Income Groups)
8,383 for LIG (Low-Income Groups)
7,496 for EWS (Economically Weaker Sections)
Disclaimer: The views expressed above are for informational purposes only based on industry reports and related news stories. PropertyPistol does not guarantee the accuracy, completeness, or reliability of the information and shall not be held responsible for any action taken based on the published information.
(Visited 29 times, 1 visits today)