Mivan Shuttering – A real estate budding innovative technology
The construction industry is one of the world's largest industries. Over a decade the construction industry has undergone technological advancement, and innovative ideas have emerged.
Industry has begun to adopt these new technologies and approach to boost the overall efficiency and started delivering projects in a timely manner for better infrastructural development.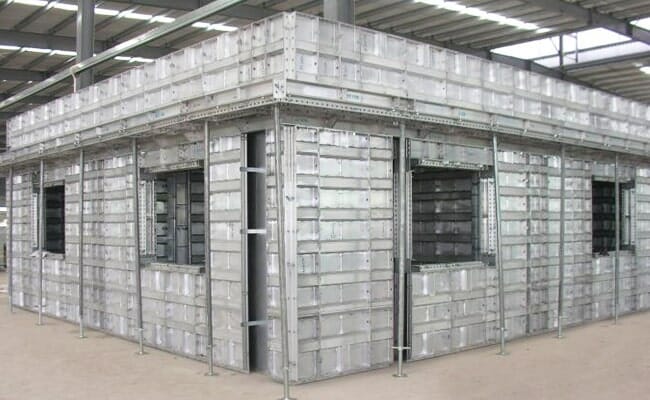 In the Indian real estate market, construction technology is rapidly evolving and using advanced technology. The Indian construction and infrastructure industry has been able to take on previously impossible projects and not only complete them before the specified time, but also with lower costs and superior quality.
One of the most innovative technologies adopted by the new Indian construction industry is the Aluminum Framework System, also known as the Mivan Framework or Mivan Shuttering. A European construction company developed it and in 1990 Malaysian Mivan Company Ltd began manufacturing these framework systems. Many developers use this technology widely in residential building and mass housing projects.
Mivan technology is appropriate where a large number of homes are to be built in a short span of time. It is a fast, simple, adaptable and cost-effective construction technology that fulfills overall infrastructural progress. In Europe, Asia, Gulf Countries including India has adopted this technology extensively.
This technology is essentially used to simplify the method of construction. The cast – in – situ concrete wall and floor slab cast provide a homogenous structural system for one continuous pour in this framework construction system.
At the site, large room-sized shapes for walls and floor slabs are erected. These strong forms manufactured with precision are easy to handle. The frames for doors, windows, and ducts are placed in the form before concreting. Other pre-manufactured items such as Staircase flights, facade panels, etc. are also integrated into the structure. They can be fabricated in any size and shape to meet specific project requirements. Once assembled, they undergo an erection test to eliminate any dimensional or on-site issues. When these form-work molds are removed, it produces a high – quality concrete slab of accurate dimensions.
Advantages of Mivan formwork:
Reduces the Turn-around-Time.
It requires relatively less workforce.
Better construction which is more resistant to earthquake.
Increases the property's durability .
Fewer joints, therefore, less leakage.
Bigger carpet area.
Smooth wall and slab finish maintains uniform construction quality.
Maintenance is negligible.
Faster completion of the project.
Some of the Indian developers using MIVAN construction technology include Lodha Group, Shapoorjii Group, Oberoi, Golden Gate Bangalore, Marathon Group, etc.
Disclaimer: The views expressed above are for informational purposes only based on industry reports and related news stories. Propertypistol does not guarantee the accuracy, completeness, or reliability of the information and shall not be held responsible for any action taken based on the published information.
(Visited 1,636 times, 2 visits today)