Panvel property market: an overview
Panvel's residential market has progressed due to commercial expansion, fast-paced infrastructure development, and the improving supply of compact- homes. Due to its comparatively affordable prices, infrastructure development, and prospects of good future returns, it has emerged as a key real estate market in Navi Mumbai. It is believed to be one of the most developed areas of Mumbai.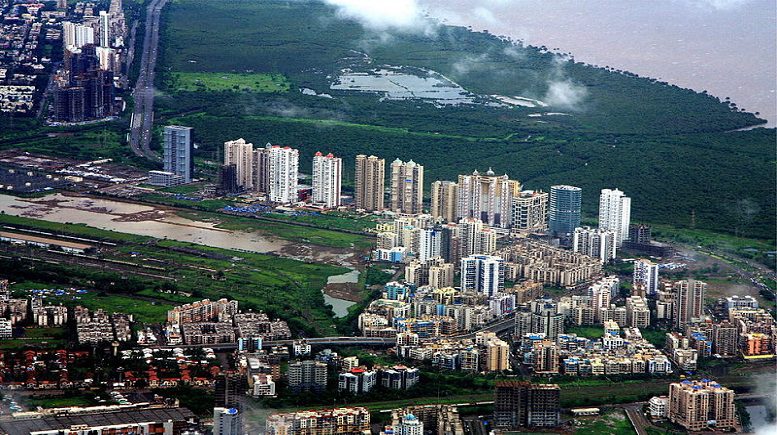 A new way of growth for Mumbai : Mumbai has expanded rapidly over the years. Due to the geography of the island city, this growth has been primarily northwards, towards Borivali and the Central Line. However, new infrastructure projects like the airport, the Trans-Harbour sea link, and the metro will change the direction of Mumbai's expansion. The upcoming Mankhurd-NMIA-Panvel metro corridor will be passing through the airport. The Sion-Panvel Highway will be the second part of this project. It will become one of the most connected destinations of the MMR with the proposed 22- km corridor.
Navi Mumbai airport : The airport is the first thing that comes to mind when you think of the infrastructure of the city. After many years of regulatory struggles, the project is finally progressing and work is set to start on it in Panvel. This will boost real estate value in the area as well as enhance the lifestyle of people.
Other projects, such as the Trans-Harbour Sea Link : The Sewri-Nhava Sheva Trans-Harbour Sea Link is going to be a game-changer. It will shorten road travel time to South Mumbai to under an hour and will bring Panvel closer to South Mumbai than the suburbs of Borivali and Thane. The air-conditioned rail corridor, the metro line projects, and the 126 km Virar-Alibaug multi-modal corridor are some of the infrastructure projects that will provide a major boost to the Panvel's accessibility.
Enormous boost to commercial development : Businesses and commercial hubs have mushroomed around new airports all over the world. Some of the largest corporate houses in Mumbai are ONGC, Reliance, and L&T, as well as several malls and corporate parks that offer employment opportunities to many people in Panvel.
The residential development is large and planned : Panvel is home to a lot of large and undeveloped land banks. The impact of this in parts of Mumbai which have wide roads and footpaths, great public amenities, superb stations, and well-planned drainage and civic amenities can be seen already. As new developers enter the market with township projects and lucrative offers, it has seen a huge boost in the real estate sector. For a fraction of the cost of similar developments in the city, these townships offer excellent amenities, larger apartments, and a great lifestyle.
Is buying flats in Panvel worth the investment? Yes, buying a flat in Panvel is going to be worthwhile as Panvel will be transformed into the most desirable place to live, thanks to many renowned real estate developers. The area is well known for its affordable housing segment which is attracting a lot of middle-class people to invest in properties.
One of the best reasons to invest in property in Panvel is that you can get your dream apartment, plot, or home at an affordable price.1 BHK flats in Panvel are available within 44.79lacs, while 2 BHK flats are available from 60 lakhs onwards and 3BHK flats are available from 1.01 Cr onwards.
Many recent developments like multi-story apartments in New Panvel and proposed commercial, residential and infrastructural projects have contributed to the growth of real estate. Indiabulls Greens, Platinum Constructions, and other reputed builders are in New Panvel have also been attracting home buyers. Therefore, not only is Panvel a good investment now but good returns in the future are expected due to recent trends and upcoming projects.
Disclaimer: The views expressed above are for informational purposes only based on industry reports and related news stories. PropertyPistol does not guarantee the accuracy, completeness, or reliability of the information and shall not be held responsible for any action taken based on the published information.
(Visited 326 times, 1 visits today)