PMC is now Maharashtra's biggest Municipal corporation after merging with 23 villages !
The highly anticipated project by PMRDA to encompass a sustainable growth of the Pune Metropolitan Region is at its concluding stages that speak of futuristic development. In an attempt to merge 23 villages with Pune Municipal Corporation (PMC), the PMRDA impeded the long-standing basic amenities issues.
Planning and Development Authority for Pune Metro Region (PMRDA) is eager to channel its resources and drive the plan for strategic and orderly development. This transformation is set to pave the digitalised domain of high livability index.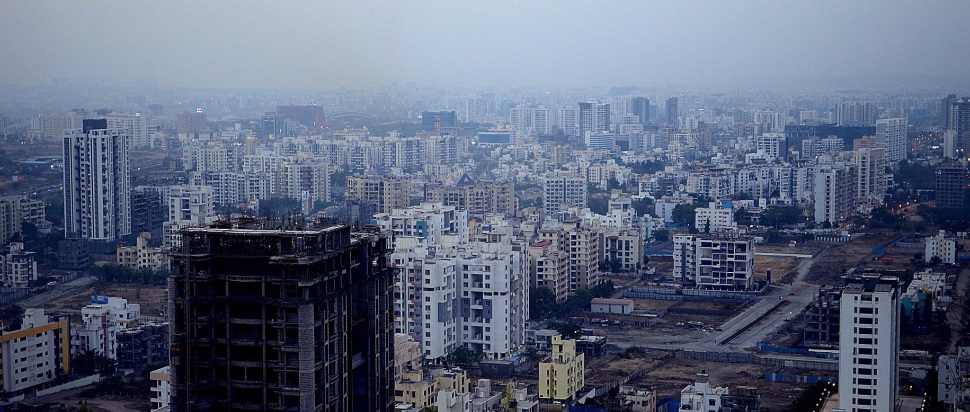 With the 23 villages merger in Pune, the region will witness a massive remodelling in its landscape of roads, water supply, sanitation, electricity, metro railways, infrastructure, and others for the region's economic development. The merger sites that come under PMC include Pimpri-Chinchwad, tehsils of Maval, Mulshi, Haveli, and parts of talukas of Bhor, Daund, Shirur, Khed, Purandar and Velhe
The PMRDA expects to achieve this with a prudent approach of:
Long term economic development plan
Inter-agency coordination between varied local governments
Government tool development in line with cutting-edge technology
Identifying and driving economic drivers of the economy
An organizational setup that ensures service delivery to the citizens
Virtual office establishment
Devising a cultural heritage development plan
To shape Pune- The Oxford of the East for a better tomorrow, which accounts for unlimited economic opportunities and balanced growth, the PMRDA has deployed its resources in every domain. The pace of the vision of a futuristic Pune includes:
Planned growth of infrastructure and public services
Ease of domestic and international business
Market-based economy
Green innovation with e-management
Sustainable employment and wealth creation opportunities
Integrate heritage and culture into one ecosystem
Promote a higher happiness index in PMR
These steps taken by the Planning and Development Authority for Pune Metro Region have made PMC become the unparalleled biggest Municipal Corporation in the Maharashtra region. This merger and digitalised development have also paved a path for real Estate to boom in these regions.
With the steps by the constituting body to alter the face of Pune and making it an environmentally improved region to live in, it is also breeding new opportunities. Real Estate can now have an ease of working for the newer and much-advanced projects. There will be faster approval of projects to pace the development. Considering PMC is holding a sustainable growth approach, the citizens of Pune can expect an innovative development focusing on the state of -the art real estate.
The entire landscape of the PMC project will also bring a hassle-free implementation of real estate projects at an expedited rate. It will promote a greener and better living standard and bring more economic opportunities for the people of Pune.
Disclaimer: The views expressed above are for informational purposes only based on industry reports and related news stories. PropertyPistol does not guarantee the accuracy, completeness, or reliability of the information and shall not be held responsible for any action taken based on the published information.
(Visited 219 times, 1 visits today)