5 Perks of investing in Karanjade-Panvel
Karanjade, Panvel has been identified as a perfect platform for residential property-launches by several realty developers. It is one of the fastest growing localities and the most demanding.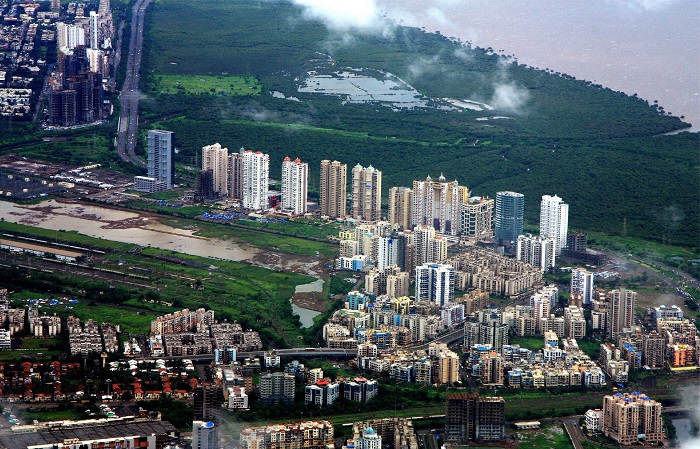 Karanjade situated in Raigad district and is a rapidly developing property hub in the vicinity of the metro city of Mumbai. The locality is well-connected, enclosed by JNPT Road and Kalundre River on two sides. The place has a pleasurable climate and an excellent social infrastructure.
In recent years, the prices of residential properties have increased by 11.9% in Karanjade, yet they fall in the affordable category. The average basic selling price of an apartment in Karanjade is Rs. 4,977 per sq ft. A 1BHK flat in Karanjade could be bought for around Rs. 29.63 lakh whereas a 2BHK flat in Karanjade can be available for around Rs. 50.84 lakh.
The pointers below reinstate why Karanjade is becoming an ideal real estate investment destination- for today, and the future.
The locality possesses an integrated transportation system comprising roads, railways, and airways. The region Karanjade is linked to Mumbai and other key areas around like JNPT Road, Pargaon Road, Uran Road, and the Asian Highway 47. With that, Maharashtra State Road Transport Corporation (MSRTC) bus service is the major public transportation in the region. The Central Railway Station is just a few kilometers away from this region. Moreover, Chhatrapati Shivaji International Airport has proposed a partnership with CIDCO, which is in proximity. Also, the nearest stop being the Panvel's ST Bus Stop and railway station is just 3kms and 6.6kms away from the region, respectively.
Karanjade has some renowned educational institutions such as New English School, Kendriya Vidyalaya, ONGC, Little Angels Eco-School, B P Marine Academy, etc. There are well-known hospitals including Dr. Nadkarni's Hospital and Child Care Hospital, Dr. A Tungekar Surgical Centre. Branches of major banks are also situated in Karanjade- State Bank of India, Bank of Maharashtra and Syndicate Bank.
Karanjade is an attractive location with beaches. Buying flats in Karanjade would be a smart move by homebuyers, due to its well-equipped social infrastructure and proximity to prime localities of the main city. The investment will surely fetch a profitable return in the upcoming years.
It is necessary to consider the perks of moving to the next-big-locale near the heart of Navi Mumbai exciting property rates, futuristic residential and commercial attractions, and your finger on the connectivity pulse. So, now you must have got to know that buying a property in Karanjade, Navi Mumbai shows no sign of stopping! Doesn't it?
Disclaimer: The views expressed above are for informational purposes only based on industry reports and related news stories. Propertypistol does not guarantee the accuracy, completeness, or reliability of the information and shall not be held responsible for any action taken based on the published information.
(Visited 1,029 times, 1 visits today)