Remarkable trends that may begin during Corona pandemic
The Corona pandemic has affected the real estate sector. This has resulted in subdued demand and liquidity crises for a longer period. Also, there's a shrieking halt of new developments and pushed the feasible recovery further away by a few years.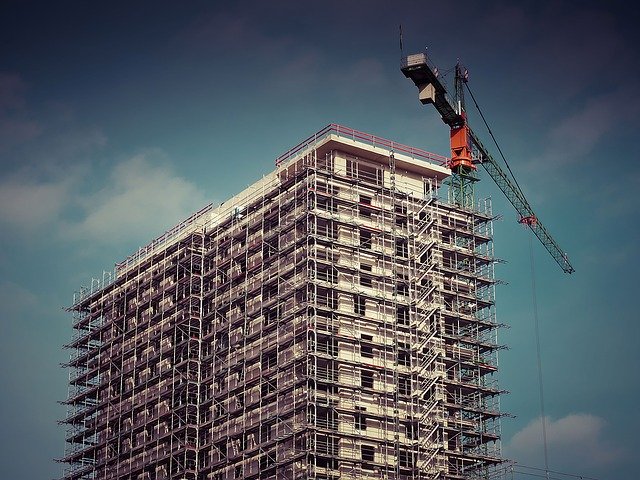 Considering this view, here are a few remarkable trends that are probably to begin during the current COVID-19 situation:
Delay in Construction
According to Anarock Research, more than 15.62 lakh units launched between 2013 and 2019 across the top 7 cities of India. These cities are in various stages of construction. Among this MMR and NCR together comprise 57% or about 8.9 lakh units. As per the recent announcement by the Indian government for being locked down until May 3, 2020, it is obvious that there will be massive disruptions in the construction material supply even after the lockdown ends, leading to disturbances and delays in the construction activity.
As well-known property builder informed that construction delays might be up to several months or even years, especially for well-funded projects. It is assumed that even RERA will be ineffective in getting homebuyers to recover any penalties.
Reduction in new launches
Looking at the current scenario and owing to the liquidity crisis, the pace of new launch growth has dropped. On an annual basis, new launches grew by 33% in 2018 over the previous year and in 2019 growth seen was only 21%.
Major distractions are probably due to delays in construction and financial problems. Furthermore, the festive season and the summer vacation period is the best opportunity for new launches, may take a beating. The next season is usually slow due to the on-going monsoons, so it can be assumed that, in 2020, new launches will have an annual drop to the tune of 25-30%.
Sales slowdown
As you know that the residential real estate sales are highly dependent on the physical site visits, face-to-face discussions, interactions, and physical documentation. Due to the present COVID-19 situation in India, we believe that this year sales might get hit significantly. Those who were planning to buy homes will consider postponing their decision in the expectations of a price correction. In 2020, therefore, residential real estate sales may witness an annual decline of around 25%-35%.
Unsold inventory
Until COVID-19 containment in the country, new launches have been halted; however, it seems homebuyers may spring into action during the second half of the year by selecting from the existing unsold inventory from projects across various stages of construction. It seems unsold inventory is probably will remain largely stable in 2020 with a single-digit annual decline of around 1%-3%.
Affordable housing segment
Till last year, India has noticed growth in the affordable housing segment. The government's initiative of 'Housing for All' and extension of several sops to the homebuyers and developer of this housing segment resulted in affordable developments.  
Amidst COVID-19 crisis, it seems that homebuyers with limited income and lack of work from home facilities, many have to face loss. Some are going through the loss of pay or even jobs and so may change their purchasing decisions.
"With affordable housing units accounting for around 36% of the total unsold list across the top 7 cities as of Q1 2020, this segment was already being tested and the COVID-19 impact has further worsened the situation. It is assumed that unsold inventory in the affordable housing segment will increase by 1%-2%", informed by a renowned property consultant.  
As a result of the COVID-19 crisis, homebuyers are likely to remain weak for the rest of the year 2020. Also, the housing segment may face a great loss due to construction delays, the decline in new launches, and uncertainty on the overall economic growth. Unless India contains the coronavirus within the stipulated lockdown period, the above trends may emerge in the real estate sector.
Disclaimer: The views expressed above are for informational purposes only based on industry reports and related news stories. Propertypistol does not guarantee the accuracy, completeness, or reliability of the information and shall not be held responsible for any action taken based on the published information.
(Visited 56 times, 1 visits today)