Kharghar, Navi Mumbai to emerge as a prominent residential location
India's first data centre to be launched in Kharghar, Navi Mumbai. It will be spread over 100- acres of land beside Taloja industrial estate. This planned development is likely to convert Navi Mumbai into a prime residential location in the next few years.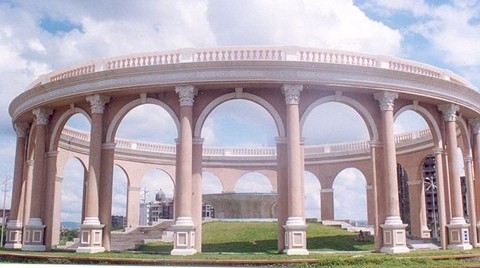 Upcoming Data Centre Park in Navi Mumbai
Adding to the remarkable developments in Navi-Mumbai, a 100 acres data centre is proposed in Kharghar and also at Khalapur in the neighboring Raigad district will be managed by corporation. It is observed that the internet subscribers in India are rapidly increasing in numbers due to a combination of factors such as a decrease in the number of mobile prices and proliferation of cheap smartphones or other related devices.
As per experts, connectivity with undersea cables, low seismic activity, and power availability are the prime drivers for these investments. At present the data is carried through sub-sea cables and is being stored in data centers across the globe. However, only 2% of it has its footprints in India in a global capacity. Moreover, due to the lack of quality infrastructure with consistent power through edge data centers, so far no core data has been installed in the country. However, Navi Mumbai has several advantages like better connectivity with 10 submarine telecom cable landings, unlike Chennai. The construction of the park is expected to start by January 2020.
How will it impact the real estate in Kharghar, Navi Mumbai?
Currently, residential projects in Kharghar and other regions of Navi Mumbai come within the average price range as compared to areas in Mumbai. However, upcoming Data Centre Park is likely to raise the real estate market in Kharghar and other popular localities, which are also the key focus of property buyers. Property in Kharghar and Navi Mumbai are comparatively affordable compared to Mumbai, and this will boon the realty market.
Besides, improved connectivity is likely to expedite, proximity to other commercial hubs like CBD Belapur, Vashi, Mahape, Airoli has also positioned Kharghar as a prime future office location. In other words, the proposed project of this technology centre is likely to significantly elevate its status to a prominent commercial destination. Furthermore, logistics/port operations in Navi Mumbai will expand. The connectivity between the Mumbai Port Trust (MbPT) and the Jawaharlal Nehru Port Trust (JNPT) in Navi Mumbai will improve considerably. It will give a strong boost to the port/ logistics operations as well.
Navi Mumbai city development is emerging in terms of real estate as well as technology. The launching of data center parks will offer excellent operational efficiencies, plentiful and clean energy sources, and state of the art security provisions. This will serve the world from the heart of India, providing unprecedented fast go-to-market time and excellent operational efficiency.
Disclaimer: The views expressed above are for informational purposes only based on industry reports and related news stories. Propertypistol does not guarantee the accuracy, completeness, or reliability of the information and shall not be held responsible for any action taken based on the published information.
(Visited 782 times, 1 visits today)