Why Residential Properties in Kolkata Are Worth Buying?
How about selecting best properties in the land of artists. The land offers not only excellent talent but also the top-notch properties to invest in. If you are confused where to invest, then Kolkata can be the best choice to find your desired location with the best affordable prices. But how to select from a large pool of properties in Kolkata?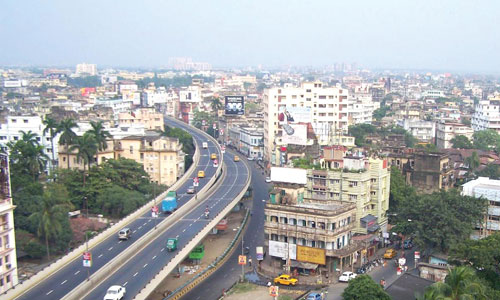 Here we can help you – presenting an exhaustive guide to help you with the top picked affordable locations in Kolkata to invest in. This will clear all your doubts of where to invest in Kolkata.
But before we start sharing the locations, let's clear out this critical question – why to invest in Kolkata?
Two big reasons to invest in Kolkata
According to The Economic Times survey – Real Estate Kolkata has seen 11% growth. Kolkata also surpassed all the big cities like Gurgaon, Mumbai and Noida in terms of last ten years growth.
Other upcoming big projects in Kolkata such as:

Kolkata is an upcoming IT hub
Massive demand in mid-segment and affordable housing (due to COVID-19)
A huge number of unsold inventories
Availability of affordable but premium 2bhk, 3bhk and 4bhk properties
High demands in big projects like Godrej Seven in Joka.
The last but one of the best options that uplifts the idea of investing in Kolkata is the government's support. This massive government support indeed gives you a solid reason to invest in Kolkata if you are struggling in the confusion of where to invest.
The government supports includes
The RBI announcement (October 9, 2020) on the unchanged repo rate at 4% and reverse repo rate at 3.5 % reduces the risk rate and gives an excellent reason to invest in Kolkata.
Now you have the valid reason to choose the properties. Now let us choose best from the best and kill out your where to invest worries!
1) New Town
New Town is a highly planned infrastructure with advanced technological additions to sustainable development. The solar city is the new concept of New Town. Easily accessible and close to EM Bypass and VIP Road makes this location the best place to look for.
Now only residential but the prime location is also the best for commercial projects. This is the only reason why companies like TATA are choosing this location for their offices.
2) Joka
Joka offers easy connectivity to Esplanade, Howrah and Sealdah through Diamond Harbour Road. The southern part of the country also provides the best options of the premium institutions. Institutes like Indian Institute of Chemical Biology, Lady Brabourne College, Jadavpur University, and the Indian Institute of Management (IIM) comes under this location.
3) EM Bypass
EM Bypass is the prime location for professionals of IT companies and the best pick offices. Being a top picked IT site of the state — EM Bypass also offers malls, schools, hospitals etc.
4) BT Road
BT Road comes under north Kolkata. It's an easy to reach area with the super advancements in its development. Indeed, this can be the best option to clear your where to invest confusion!
5) Dum Dum
Dum Dum offers comfortable living conditions along with job options. Dum Dum is a "value for money" location known for the NSCBIA – Netaji Subhash Chandra Bose International Airport. Along with connected bus route the place offers reasonably priced
flats and apartments. Indeed, Dum Dum is a perfect connected location in Kolkata!
6) Behala
Similar to Dum Dum, Behala also offers the best transport connectivity with required amenities. NSCBIA is only 28 Km away from the location. This region is indeed awaiting massive growth!
So, this was our short guide to help you out choose from the prime locations of all the parts of Kolkata – North Kolkata, South Kolkata, East Kolkata and West Kolkata!
After checking all the given points, the only thing one can say is that you should take this SMART decision to burst your where to invest confusion!
Disclaimer: The views expressed above are for informational purposes only based on industry reports and related news stories. PropertyPistol does not guarantee the accuracy, completeness, or reliability of the information and shall not be held responsible for any action taken based on the published information.
(Visited 291 times, 1 visits today)