Roadway projects in India are building a sustainable future
The Indian road network is globally the 2nd largest spanning 5.5 million kilometers. The upcoming important roadway projects will be an add-on to it.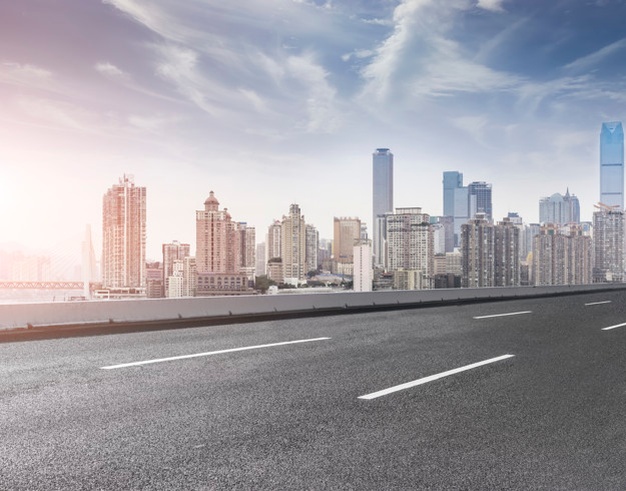 India has one of the largest road network across the globe. About 90% of India's population makes use of road networks to commute and 64.5% of all goods are transported via road in the country. It doesn't end up to this; India is also witnessing additional road infrastructure development, which comprises of National Highways, Expressways in India, State Highways, Major District Roads, Other District Roads, and Village Roads. Recognizing the significance of a reliable and swift road network in the country, it is playing a vital role in influencing India's economic development as well as reviving the real estate sector.
As per a construction industry report, the Ministry of Road Transport and Highways (MORTH) has taken up the responsibility of building Super Expressways across the country. Twelve major roadway projects under construction have been inaugurated recently and will soon come into operations. These include Agra Lucknow Expressway- country's longest Greenfield six lanes Expressway, Ganga Expressway- 1047 km long expressway that will run along with river Ganga, Biju Expressway, Shimla Chandigarh Expressway, Kadapa Feeder Expressway, Pune Solapur Expressway, Kurnool Feeder Expressway, Delhi Western Peripheral Expressway, and Udhampur Jammu highway and the list goes on. The Super Expressways will cut down travel time and fuel consumption, connecting major cities, historic towns, and village roads.
Under construction Super Expressways in India
The other key projects include the following under its various phases:
Mumbai Nagpur Expressway -766 km
Chandili Rourkela Expressway -650 km
Mumbai Vadodara Expressway -380 km
Purvanchal Expressway -343 km
Amaravati Anantapur Expressway -371 km
Bangalore Chennai Expressway -240 km
Amaravathi Outer Ring Road -210 km
Upper Ganga Canal Expressway -150 km
Delhi Meerut Expressway -150 km
Eastern Peripheral Expressway -135 km
Delhi Western Peripheral Expressway -135 km
Influencing real estate sector and economic development
The rapid growth of infrastructure in India has led to influence not only economic development but also revive the real estate sector. The construction industry in India consists of a real segment that covers residential, retail, office, hotels, leisure parks, and many more. The new roads will soon make the inter-city connectivity faster and easier. The expansion of roadways will reduce the commuting cost and time, mainly of heavy traffic plying in the respective regions.
According to research, the Government aims to boost corporate investment in the roads sector, and presenting business-friendly strategies, which will stabilize profitability with effective project execution. Moreover, by 2025, the Construction market in India is anticipated to emerge as third largest globally; construction output is estimated to grow on average by 7.1% every year.100% FDI under the automatic route is allowed in finished projects for operations and business constructions.
Development of Roads and Highways is one of the priority areas for the government. The vision to build an extraordinary road infrastructure in India is already bearing fruit with a record of constructing around 40 km Expressways and highways on a daily basis. The government's mission is to increase the length of highways in India up to 200,000 km, and to build at least 90,000 km of highway network in its five year tenure. Thus, it has planned to build 25,000 km of highway in current monetary and another 30,000 km in the next.
Disclaimer: The views expressed above are for informational purposes only based on industry reports and related news stories. Propertypistol does not guarantee the accuracy, completeness, or reliability of the information and shall not be held responsible for any action taken based on the published information.
(Visited 700 times, 1 visits today)